Suger, a sales platform that manages the full lifecycle of cloud marketplaces, spanning product listings, offers, contracts, metering, billing, and CRM integration is announcing 💰 💸 $3.5 million in funding including a $2.5M Seed round co-led by Craft Ventures and Intel Capital, and $1M Pre-Seed funding from investors including Y Combinator.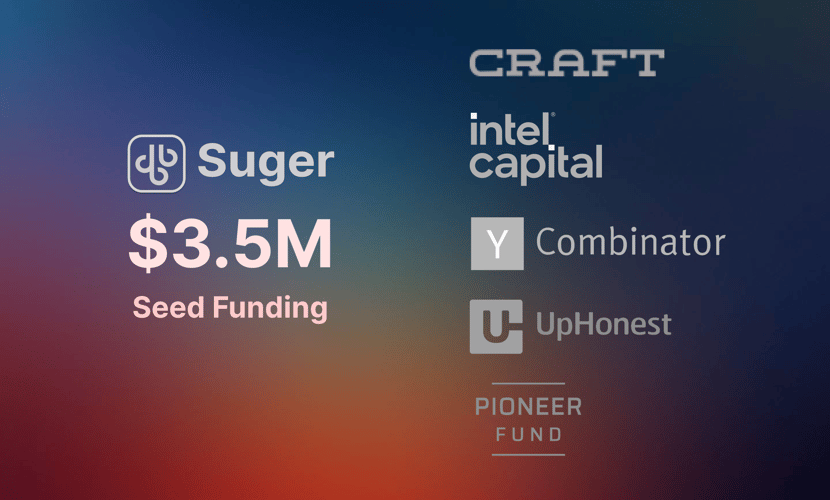 Cloud marketplaces of AWS, Azure and GCP are the fastest-growing channels for B2B sales, with marketplace GMV doubling every year. The hundreds of billions in cloud commits represent a resilient budget for sellers, and the cloud providers have built thriving ecosystems and programs for sellers to take advantage.
Sales and alliance teams who wish to activate this channel face months of engineering and operational challenges to be transaction-ready, especially for companies with usage-based pricing and product-led growth models. Suger cuts this months-long process down to weeks via automation and provides the abstraction layer to connect its customers' internal systems to all B2B marketplaces. It is the only API-first, enterprise-integrated software solution for cloud marketplace that helps software companies accelerate cloud revenue and streamline sales and operational workflows.
"Building on the cloud translates to buying and selling through the cloud. Historically the billing infrastructure needed for this process has been manual, expensive, and disjointed," said Jon Yoo, CEO and Co-founder of Suger. "Suger has solved this problem by automating core workflows for cross-functional teams to reinvent their GTM sales and revenue strategy on cloud marketplaces, serving as the missing last-mile solution."
The Suger team is experienced in product development, with extensive industry experience from Google, AWS, Microsoft, Salesforce, Meta and more. Suger is transforming the cloud marketplace by enabling platform deployment to occur immediately since platforms are already hosted in the cloud.
"Selling products on cloud marketplaces is crucial for businesses today, yet it can be a difficult and lengthy process that ends up costing businesses in the long run," said Mark Rostick, Vice President and Senior Managing Director at Intel Capital. "Suger has created a cutting-edge solution that solves this massive pain point and will enable the cloud marketplace sector's growth to skyrocket."
The funding — which brings the company's total financing to $3.5 million — will allow Suger to expand and fine-tune its product offering to span the entire pipeline from trial phase and opportunity sharing with cloud providers' massive sales network to procurement and post-sales on the marketplace.